Check out our AMAZING Gift Card Deal Perfect for Christmas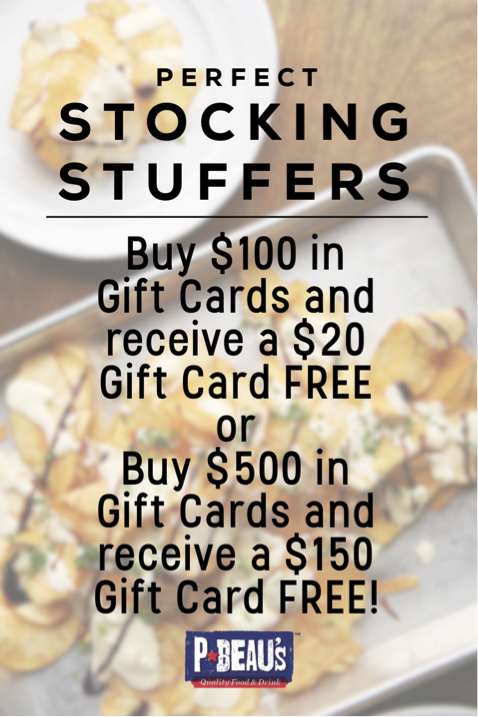 At Christmastime, Baton Rouge residents exchange heartfelt gifts with their family, friends, coworkers, teachers and others. They say the best way to a person's heart is through their stomach, and that's certainly true when it comes to dining on the delicious comfort food at P-Beau's Quality Food & Drink in Denham Springs!

To help make your holiday gift giving easier - and tastier - we are offering a fantastic deal to our email subscribers and social media followers now through January 1st:

● Buy $100 in gift cards and receive a $20 gift card FREE! Or,
● Buy $500 in gift cards and receive a $150 gift card Free!

So, just what can your loved one's use these gift cards on? Only the best food, craft beers and cocktails in the Baton Rouge area!

This special gift card offer is available to guests who purchase gift cards in store or online. Hurry in! Hit up P-Beau's today so you can finish your Christmas shopping now!